Social Media Marketing Strategy for the 2021 Holidays
We all know it's coming, but do you know how to prepare? Social media marketing is inevitable for the holidays. Your brand must be prepared to respond promptly and have a solid social media presence. This blog post will teach you everything you need to know about social media marketing strategy, from when to post on Facebook and Instagram to what hashtags can help increase the visibility of your posts. In addition, this blog also includes some tips on how to stay safe while using social media in the workplace.
Social media, specifically Instagram and Facebook, is the way to reach the largest audience. You can use platforms like these to promote an event, an offer, or whatever you need, so long as the platform is adequate for your type of message. They're also both free to use, which is an attractive perk for smaller businesses.
Implementing an effective SMM plan for the Holidays
Are you tired of designing a successful AND successful entire 2019 holiday campaign without planning something? For the holidays, it's critical to think big about your marketing strategy. For the first time since 2015, there is a new social media algorithm—and we need to figure out how it will affect our business and marketing plan. It means the importance of releasing the right content at the right time (along with increasing posting frequency) becomes more critical than ever. For example, Facebook has said that videos on its site will be given double the reach, and video searches will be one of their top three searches. For this season, create videos that are tailored to your demographic. To save time and keep up the continuity of your holiday campaign, here are some tips to help you create a Social Media Marketing Strategy for the 2021 Holiday.
For example, this holiday, tailor your content to your target demographic, which could be millennials. And millennials want these three things:
Engagement
Accessibility

Interactive
Start by creating an account across all social media platforms that your customers are currently utilizing. Consider adding the starting page of your website to all of your social media sites, so shoppers can easily find your company. Here are some additional points to consider when creating your strategy for the 2021 holidays: Create a separate content calendar based on the type of platform you are posting. Post updates in advance to have the most impact when it's time for customers to be shopping.
Create a separate content calendar based on the type of platform you post to post updates in advance to have the most impact when it's time for customers to be shopping. The more content already created in advance, the less work when it comes to when customers are looking for your company in particular or when customers are in the mindset of shopping for what you offer.
Create a plan you'll use whenever it's necessary. Next up is planning your game plan for what content you'll be using during the holidays. In the case of the Trumps, then start planning all the items on your social media calendar. For example, if you are starting your own business on social media, consider running a Twitter competition. You can keep the social platform unified by creating a hashtag campaign with trending hashtags. Using Twitter as a social channel is simple and can help grow your business by laying the foundation for a significant role in the growing season.
Create content that fits the need of your company across social media channels. Below is an example of how you can create content for your company: If you are looking to find the latest trends in holiday clothing, then Pinterest is the social media channel to use. Since customers are currently looking for the latest trends in holiday clothing, customers are using Pinterest to get ideas for their holiday outfits. Create the content on Pinterest to build anticipation for your product, point customers to the webpage with the information, or provide customers with anything else they need to know about your company. The broad reach of Facebook makes it the perfect way to get customers to come to your company's webpage. Facebook provides the ability to reach customers who do not have your company on their social media feed. To get customers to come to your webpage, post photos of your product features your customers can personalize it.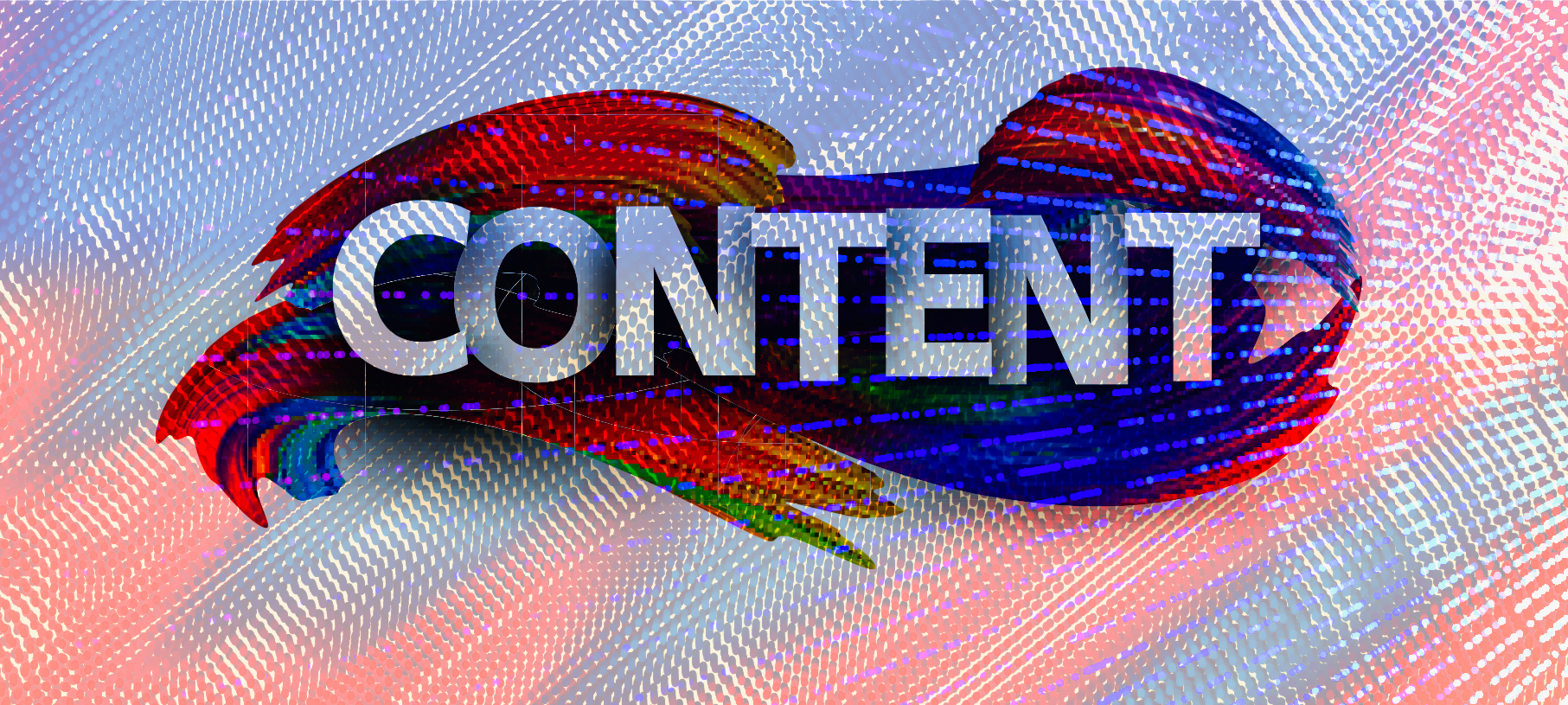 Holiday Social Media Trend: Create Unique Content
Ingredients: Your keywords, brand, posts, and hashtag are the building blocks of a social media strategy. The number one social media trend for the holiday season is to create unique content. A social platform is any content where you post information related to your target audience. It can be a video, a picture, a summary, news, etc.
1. Use CTA video
Offer holiday video content in the form of a simple CTA, and watch your audience discover it organically. This method is probably my favorite, as it incorporates a unique CTA than other methods. If your audience is on social media, they're going to see your CTA video thumbnail and can click through to check out your website. Not only are videos great for social media engagement, but they're also great for branding. Since people can visit your site while watching your holiday video (assuming it's well-optimized), using a CTA video also helps drive traffic to your site. See how well this technique performed in 2016? You can offer a simple CTA or have a custom campaign. You can even provide video content, like what we'll be doing this year.
Holiday #1 – Instagram Stories. Influencers need to engage with these holiday shoppers on Instagram.
Holiday #2 – Facebook Stories. Influencers need to share these holiday social media tweets for at least two weeks. FB donates 1% of the proceeds from their holiday social media posts to charity, which helps larger charities with holiday sales. 2018 needs to boost the holiday marketing numbers of worldwide working for a charity or donate to a cause.
Share the holiday social media audience through your social media posts, posting on topics you otherwise might not have. You also have a way to reach an audience that was previously absent. An Instagram post needs to draw the attention of your audience to see it get to them. It will help grow your audience! It will encourage the followers to share their holiday social media messages by sharing their holiday posts and hashtags on their Instagram or Facebook posts.
2. Small, Branded Projects vs. Large Corporations
Part of the difficulty of creating holiday video content is finding a small company or individual with a large budget to produce a video. Since 75% of our business comprises small businesses using social media to promote their content, we decided to leverage this advantage when creating our video marketing strategy.
3. Costumer Giveaways
Social media marketing is one of the most effective and cost-effective marketing tools that businesses can use. However, many companies struggle with creating content that their customers will care about. One way to generate social media content is by running a giveaway. Customers love giveaways! It's a great way to incentivize followers to engage with your brand and show their support. Plan a giveaway which can be accomplished in many ways: for example, you can offer a free product or service, run a contest for followers, or ask them to post pictures of themselves wearing your products on social media. Here are some things to consider before running your next customer giveaway. -Customers love giveaways. Post a picture of yourself wearing the product to get even more engagement.
-Always provide a free product or service- never request payment or ask for a donation
-Don't forget to let your followers know the terms and conditions of the giveaway
-There's never a wrong time to run a giveaway, but the holidays are a great time to get people excited to get shopping
-Always make sure you have enough inventory to handle a giveaway- it kills your brand to only have a handful of products to give away
"New year's resolutions need to play a big part in the Holiday Sales." Informed marketing is vital to growing a following this holiday season.
Holiday social media trend: use tools to monitor your performance
Marketing on social media is a great way to make your business more visible and drive traffic. But it would help if you were careful not to annoy your audience. The holidays are an excellent opportunity to create the perfect content to appeal to your target demographic and optimize your social media marketing. Use Influencer Marketing to Create Holiday Sales. Their content strategy should help incentivize their followers and expand brand awareness. As we mentioned before, Influencer Marketing is essential for your holiday campaign. It would be best if you had influencer marketing ideas to buy holiday content on Facebook and Instagram. With the holiday season coming to a close, we expect influencers to be a primary vehicle for holiday shopping. They become more visible and effective during the holiday season. If you want Influencer marketing selected for your 2020 campaigns, stay on top of it!
If you are worried about your Social Media Analytics, in some advertisers, it would be a big incentive to keep a black and white eye on their metrics and watch on their metrics. The highest number to track is Facebook for mood, Instagram for engagement (especially engagement reached or checked out), and Twitter for brand mentions. While it is possible to follow every campaign in the list for each social media platform, Skim it to the #1 spot. The next step is to disable your Analytics tool. Before following the nine tips, make a social listening tool to analyze your performance and validate your social analytics.
Everything you need to know is easy to understand when you use analytics to analyze your Facebook and Instagram campaigns. For Facebook Analytics, you can add a social mention using an analytics tool with Social News or a sample. But, the line between the two games takes a while to get thick.
If you are getting into a daily rhythm of going to discussions and engaging and mentions for social media, use mix and analyze the results. You can talk about topics in marketing and hear user feedback. The combination of watching will suggest a confusing hashtag or trending hashtag that others might be using on these social media channels. The mixture will help you to optimize your social media marketing.
If you need a social media management tool on Instagram, Facebook, Twitter or YouTube works excellent. Now you are ready to start analyzing your social media campaign. Then you can add what metric you want to track and then use your social monitoring tools to perform it on any platform you make for the analytics platform.
Holiday Social Media Trend: Stay Relevant with New Trends and Idea
Lastly, create a tool to monitor campaign performance. Specify which social platform or platform you are watching. If the campaign has been successful, look at graphics and metrics for matching brand mentions to your hashtag to improve to the #2 position.
Ingredients: Your keywords, brand, posts, and hashtag are the building blocks of a social media strategy. A social platform is any content where you post information related to your target audience. It can be a video, a picture, a summary, news, etc.
Social Marketing Trend: I fully need to define the social strategy for Marketing. The marketing campaign needs to be discovered and described in advance. Don't neglect your tools. When you need to search for hashtags or words, Facebook and Twitter can be excellent sources. If you have content and want to share it, Instagram Stories can be a popular choice. Pinterest can be more personal to share with friends and followers within your network. On Snapchat, account the influencers, postings, and keywords in your posts.
On TikTok, you can host a contest. There are many ways that marketers have used TikTok to promote their brands or sell products, from sponsored posts to influencer collaborations. An app is an excellent place for small business owners because it provides a low-by advertising option and reaching a broad audience. Best of all, it can be accessed on any mobile device with internet access – unlike TV ads – making it easy for people to see what they want when they want it.
Content Marketing Trend: Don't depend on content! Brands use social commerce to target the consumer, spread content, and convert the consumer to business. Over the years, we have seen a marked change in the market dynamics by marketers to attract them But, there is something new happening-influencer marketing. After influencers came to Twitter, Linked In, Facebook, Instagram, Pinterest, and YouTube, I felt disappointed. Influencer marketing is about creating value for a brand or company and giving consumers a chance to engage the company to build a brand. Navigating the holiday brings you a chance to think of a social trend, start a conversation or analyze a related topic. But what do you plan to achieve? What is happening on your social platforms, and how will marketing stand out against the social trend?
At PC Social, we are constantly innovating with enterprise data analytics and social listening tools. With these tools, we can research the trending topics for this year's holidays. The pandemic moved a massive number of businesses online. Now that those businesses are established. There will be more competition online when the holiday arrives. We can help your business to be the one to stand out from the social media noise.